Overview
Our Story
We provide adult literacy, handicrafts and computer skills training that enables deprived girls and women from the Rishikesh slum areas that enable income generation to improve quality of life.
Our Mission
To alleviate poverty and social exclusion by facilitation empowerment of women and girls from poor and marginalized communities through education and entrepreneurial opportunities.
Our Vision
EmpowerHer seeks the advancement of hope, tolerance and social justice, where poverty has been overcome by fostering sustainable economical development where people live in dignity and security.
EmpowerHer is an NGO, founded in 2012 in Rishikesh, India working at grass roots for and with women living in impoverished slums. It is staffed by a dedicated local team whose shared goal is to support and empower disadvantaged women and girls who are affected by poverty, lack of education, discrimination, abuse and violations of their rights, entitlements, access and control of finances. Experience has proved that if equipped with proper education and resources, women have the power to help, not only their own families, but whole communities, to overcome poverty, marginalization and social injustice.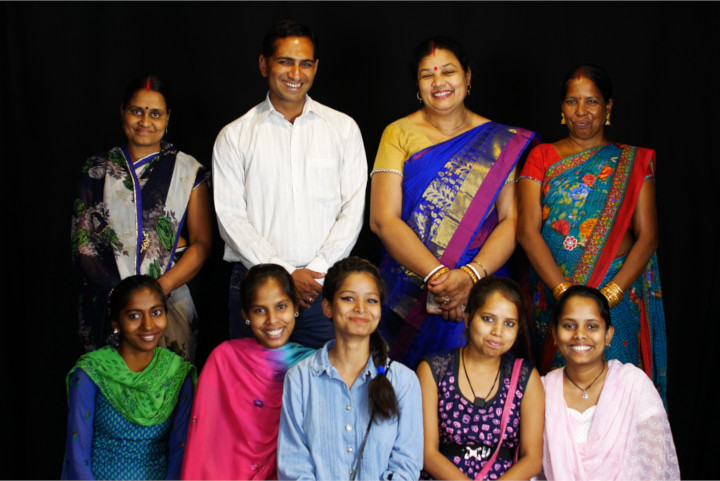 Dear Friends,
EmpowerHer is a registered Non-Governmental Organization, working since 2012 from humble beginnings to improve Women's rights, gender equality, and education in deprived sections of the local community. EmpowerHer is committed to play an effective role in providing projects designed to implement sustainable, across-the-board improvements.
We aim to expand our networks and build robust partnerships to address the issues of poverty, deprivation and exclusion of women through education, health and hygiene awareness and skills training. To achieve these outcomes, we will apply best practices and collaboration with initiatives to create practical strategies towards improved quality of life to which we all aspire.
We need and welcome any help or contribution to develop the scope of our projects: through time, skill sharing, sales of the women beautiful hand made products, donations or fund raising initiatives to empower more girls and women in the communities that we serve.
With kind regards.
Jatinder Kumar
Visited 33 times, 1 Visit today